WELCOME TO BLIND BADGER RANCH
---
Your source for Maine-Anjou, Angus, and Simmental Cattle.
---
Blind Badger Ranch is located south of Fort Morgan, Colorado and is owned by Jim Hett and Bud Gamel. They established the operation back in 1999, and currently run 550 head of Maine-Anjou, Angus, and Simmental influenced females, which is the foundation of their breeding program. The ranch consists of 17,500 acres. 6,600 acres are dryland wheat, corn, millet, and fallow. They also farm 900 acres of irrigated grass and alfalfa hay. Pastures account for another 10,000 acres of the ranch.  Their breeding program consists of an extensive artificial insemination (AI) and embryo transfer (ET) program.  They also have an annual Back to the Basics female production sale every November and they market their bull and steer calves privately throughout the year.
---
Learn More
Watch Video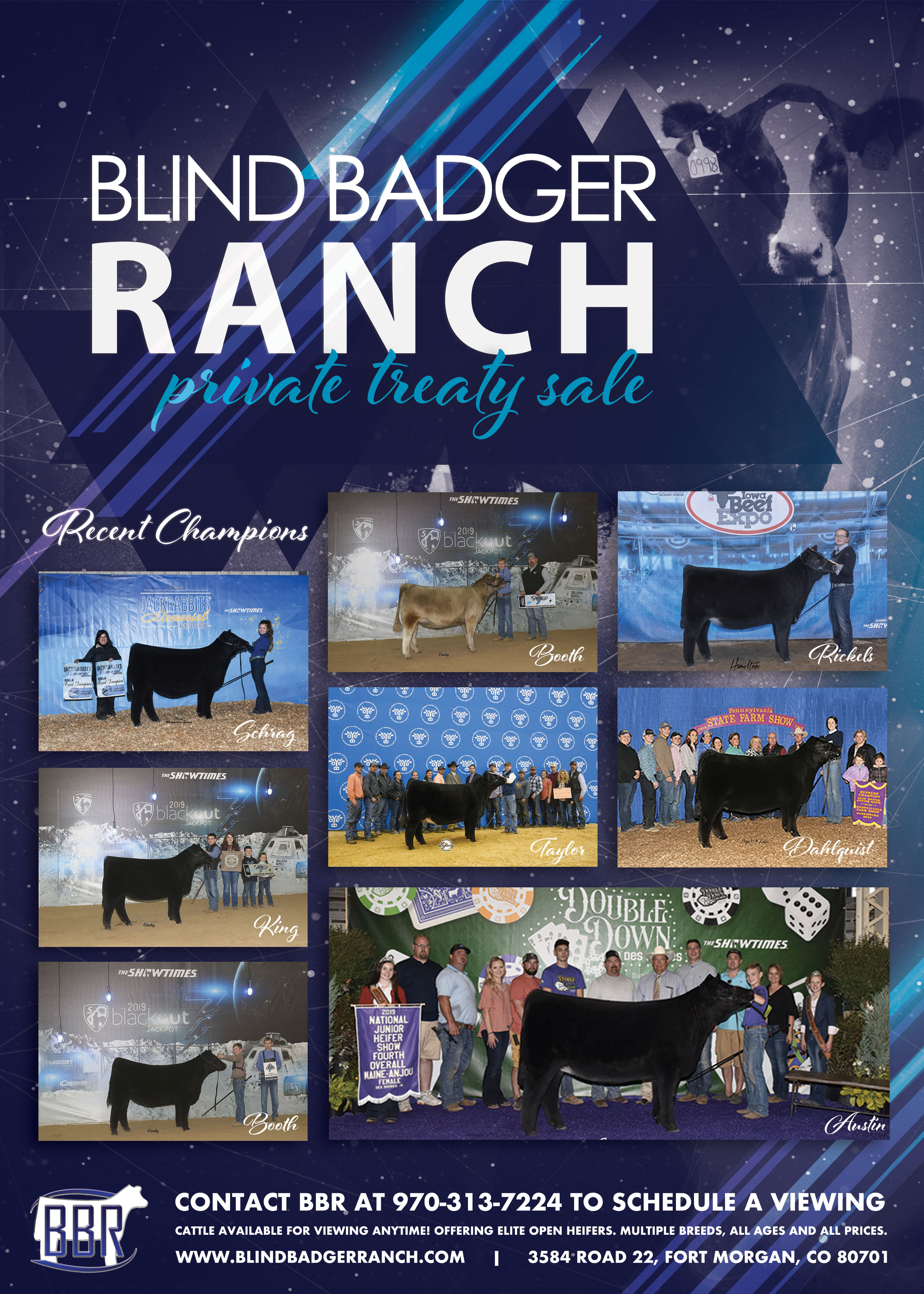 ---
---
MULTIPLE BREEDS, ALL AGES, ALL PRICES FOR SALE PRIVATE TREATY THIS FALL.
---
Contact Us Now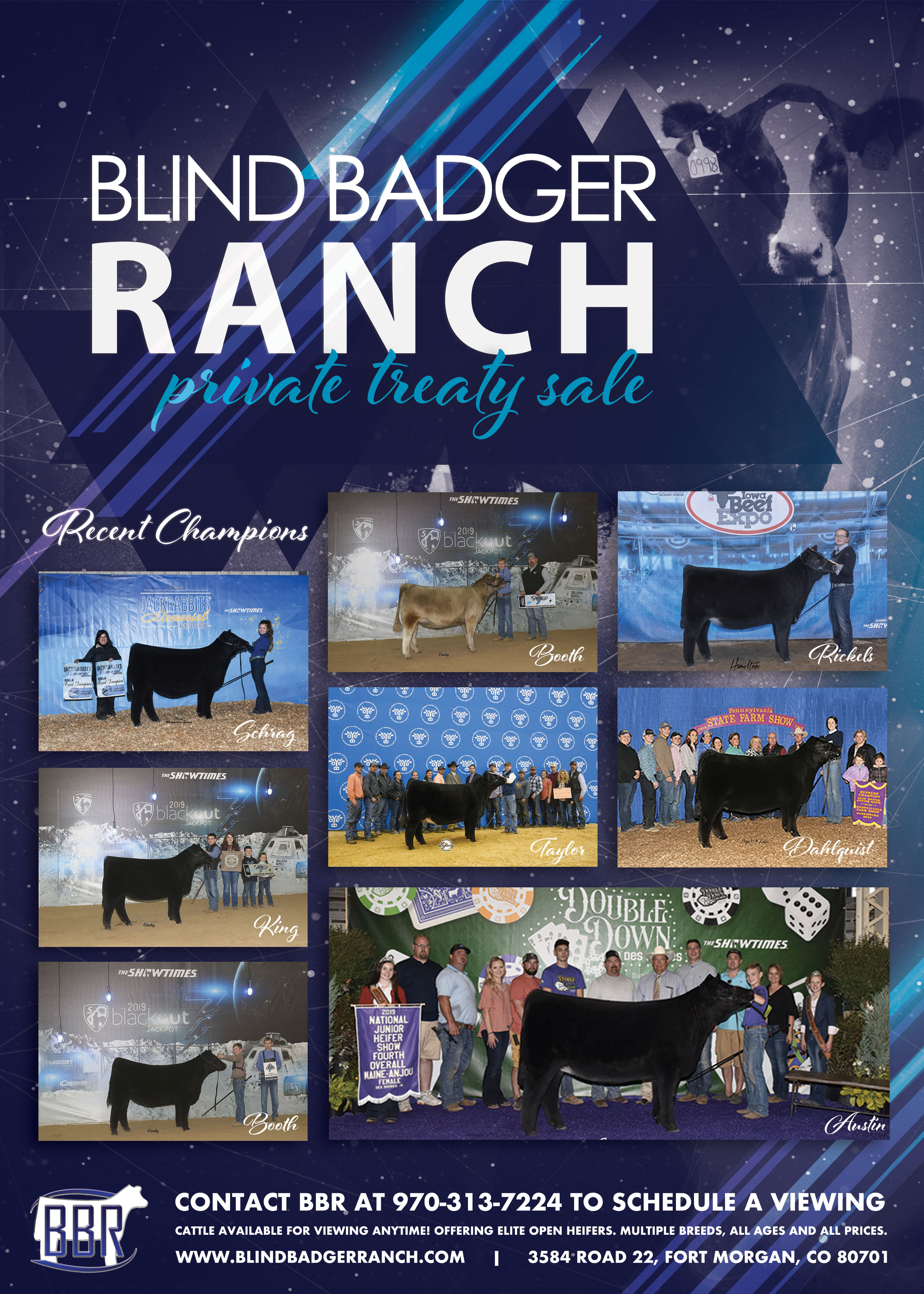 ---
---
Multi-breed bulls for sale including Maine-Anjou, Mainetainer, Maine-Angus, Charolais, Simmental, and Sim-Solution.
---
Contact Us Now
---
DROP US A LINE, WE'D LOVE TO HEAR FROM YOU!
---
3584 Road 22
Fort Morgan, Colorado 80701

Owners:
Bud Gamel and Jim, Taylor and Tori Hett

Barn Phone: (970) 483-5126
Ranch Mgr: Brian Fox (970) 313-7224
Farm Mgr: Mike Hansen (970) 768-2992